記載されている情報は、当センター離籍時点での情報です。

Research Field :

Physiology

E-mail :
Specific Research Topic :

Vascular Biology, Brain Metabolism, Neurovascular coupling

Research Description
RESEARCH INTERESTS:The role of gaseous mediators in the regulation of vascular functions and neural function in the central nervous system
Material
Energy metabolism of the mouse brain during ischemia (Click to enlarge the image)
(lightbox)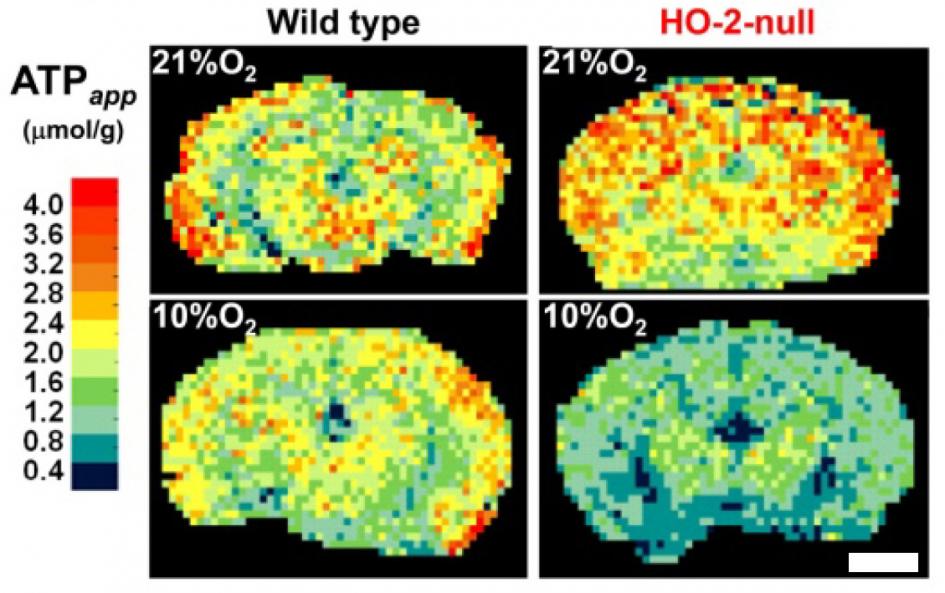 Quantitative imaging mass spectrometry showing spatial distributions of ATP.
(lightbox)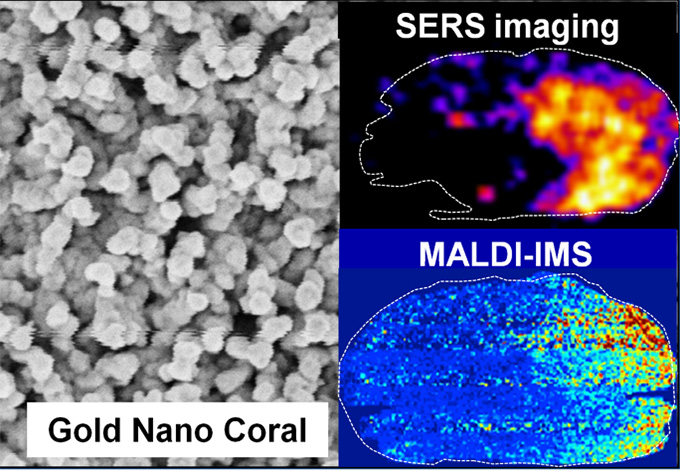 New SERS substrate enables large-area imaging
(lightbox)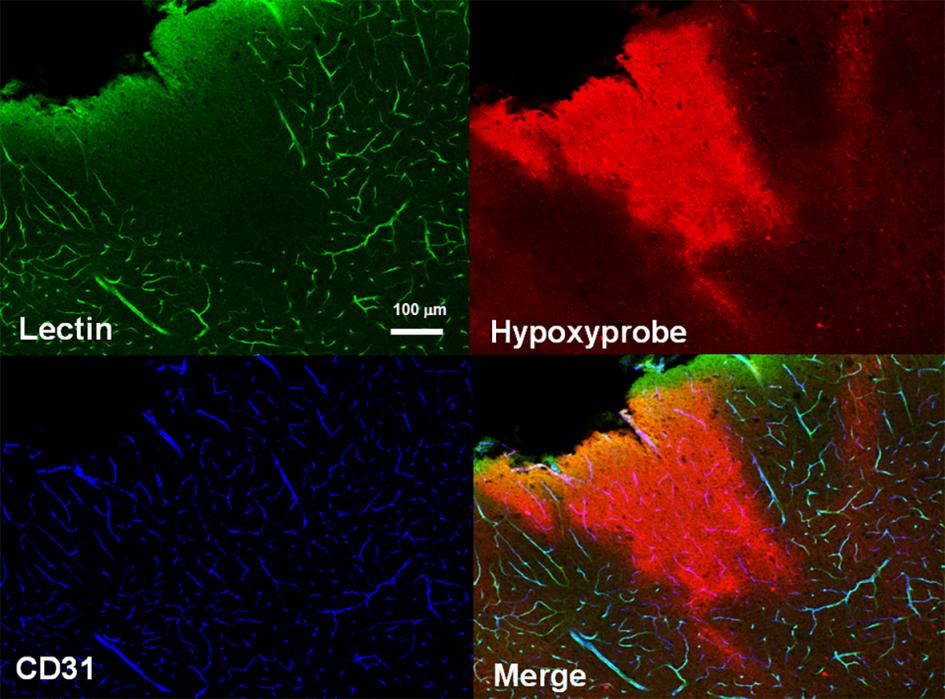 Immunohistochemical localization of patent blood vessels and hypoxic regions in the hypoxic brain
Selected Journal Publications
RESEARCH SYNOPSIS
My research focuses on how various gaseous molecules such as molecular oxygen (O 2), NO, H 2S, CO 2and CO are sensed in our body. We are particularly interested in the interaction between gaseous molecules and their receptor proteins, gas-sensing proteins and how these gaseous molecules modulate vascular tone in various organs. While the NO signaling has been well-defined, the CO signaling requires further investigation with respect to identifying receptor molecules and their downstream effectors. Like NO, CO has an ability to bind to the ferrous heme of a variety of proteins with high affinity; thus, it is capable of either stimulating or inhibiting catalytic activities of heme proteins. Thus in current studies we are investigating the possibility that CO targets for proteins containing prosthetic heme and by altering their activity it controls the CNS function. We use both in vivoand in vitrosystems in parallel to compensate inherent weakness of each model. This requires developing techniques which range from molecular biology, cell biology, protein biochemistry, and single vessel studies to whole animals.